The Best Places To Purchase School Supplies and Clothes
Can y'all believe it?! Can y'all believe school starts in a couple of days for most and weeks for some? It feels like yesterday was the start of summer vacation. I'm sure parents are the only one's feeling like this, 'cause the kiddos are ready to go back to school.
This has me thinking when I was a kid and the 'feels' I went through. I asked Kennedi was she ready for the new school year to start... and listen y'all, let's just say she wrote it on the kitchen calendar and she reminds us daily when it's her first day of school. She's so ready to showcase her new outfits, show off her binders and shoes. Lol!! So YES, she's ready!!
And as of today she has 5 days before school starts.
Let's switch gears and focus on when and where to buy school supplies and clothes. My experience this year is for a 8th grade young lady. However, I have been doing this for years, so these stores are for any grade level.
My top places to shop for school supplies are:
The list above are listed in order or stores I shop. Even though I absolutely love Target, I shop at Walmart first. I knock out all of my supplies for my Middle Schooler then I head over to the next store.
Walmart is good for affordable designed notebooks, binders, and folders that fit the style of a preteen. While I find Target being great for writing utensils (markers, highlighters, on sale ink pens/pencils), modern locker accessories, scientific calculators, and shared classrooms supplies such as Kleenex.
At Dollar Tree, I grab ink pens, pencils, standard locker supplies, index cards, standard notebooks if you missed Walmart or Target sales. Lastly, I find myself at Staples/ Office Depot for sales only. They typically have great sales on permanent markers, highlighters, ink pens, and scientific calculators.
The best time to shop at all stores are:
Walmart- Starting July for school supplies

Dollar Tree- Anytime, why? Because currently everything is a dollar, but school supplies, specially for back to school starts in July.

Target- Starting June for school supplies, late September for "sales", and end of the school year for "out of season item sales".

Staples/Office Depot- Starting in July.
As far as shopping for clothes, now that I have a whole 8th grader lol, her top store is Shein. However, I'll list where I've shopped over the years.
Top places to shop for "Back To School Clothes".
I absolutely love Target clothes, especially for kids, and especially the Cat and Jack Brand. We all know about their unlimited exchange policy, but the quality of their clothes are awesome. Since Cat and Jack surfaced at Target in 2016, I always shopped their items. They offer low prices for solid color clothes, you can easily pair with a shirt or bottoms.
JcPenney is my other go to. This is a department store I grew up shopping at and wearing their brand. I always, always, always, shop out of season at "Penneys". I literally find clothes (Brand and Store Brand) for 75% off. I'm the parent that shop at least 2 years in advance if the price is right! IJS. I also like you're allowed to stack coupons on top of their clearance. That's the WIN!!!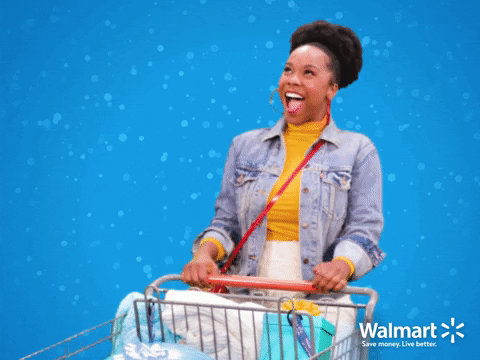 Walmart has their everyday low price items I enjoy for my toddlers. (Wait... wow... am I using the word toddler in it's plural form?!) Time is flying by... I can literally walk down the aisle in Walmart and see $3,88 and I'm sold. Toddlers/kids typically get their clothes dirty quick, so it doesn't makes sense to spend so much on their clothes. As long as my kiddos are dressed well and cleaned, I'm good!!!
I often shop at the Outlet Malls, they provide affordable clothes, great sales, and again, great prices. This is number four only because you have to drive at least 45 minutes to get to the outlets. It all depends on where you live, but we will drive that once a month. I absolutely love the outlets. Perfect example, Kennedi want's a Nike Backpack this year, we're going to the Nike outlet to buy it. All of our shoes comes from the outlets too. I definitely recommend shopping there if you can. Simply Google: Outlet Mall near me, and boom, enjoy a quick family trip.
Justice, is very expensive, but they have cute clothes. I only shopped at Justice at their outlet location OR with a coupon. Once Kennedi started getting gift cards, she was shopping in the regular stores. Thanks to my friend Quita, years ago for putting me on. I want to say Kennedi was 6 years old when we started shopping there.
Overall, Walmart and Target are the best places you'll shop to find most of your items in one spot. JcPenney and Justice, will be separate trips for you, but some great places to shop.
Parents, I know this can be a stressful time, but we can get through this. Here's to a new school year and great success to you and your babies!!
Cheers & xoxo,
Jess